A few years ago, cryptocurrency was an asset class that many struggled to understand. However, a lot has changed since then, with easy-to-use solutions having sprung up in the past few years. These solutions make it easy to stay informed on the crypto market, to keep track of your crypto portfolio and to trade on popular exchanges.
With the number of people using smartphones surging each year, crypto mobile apps have become very popular. Whether you're an Android or iOS user, there's an app for your every need. Some of the most popular apps include:
Blockchain Wallet
One of the most important things to do as a crypto trader or enthusiast is to keep your stash safe. The Blockchain Wallet allows you to do this through an easy-to-use platform. With over 38 million wallets in 140 countries, it's also one of the most popular wallets in the market. The wallet supports Bitcoin SV and other cryptos including BTC, ETH and BCH. The wallet also supports paying with crypto on merchant locations.
Coinbase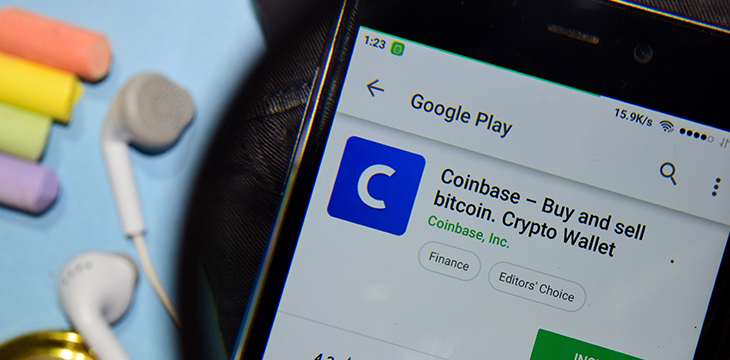 Coinbase has established itself as one of the most user-friendly crypto exchanges especially for crypto newbies. Its app is just as simple to use, allowing you to buy, sell and store cryptos in a secure platform. Once you go through the KYC process, you can connect your bank account or credit card and begin trading straight away. The app also lets you stay up to date on how your portfolio is performing with price charts and alerts.
Blockfolio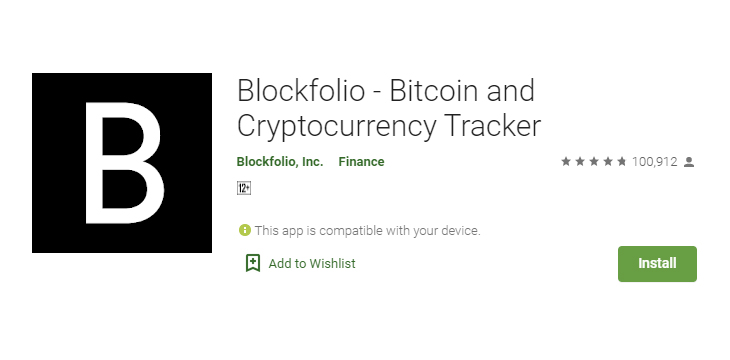 One of the biggest limitations for most crypto apps is the number of cryptos that they support. Some crypto traders need an app that can track hundreds of cryptos which allows them to trade effectively. Blockfolio is one of the apps that support the most cryptos in the market. The portfolio management app supports thousands of cryptos, from the most popular such as Bitcoin SV to smaller cryptos. The app also allows you to view your portfolio in over 100 fiat currencies, catering to your needs no matter which part of the globe you are from. The app also covers over 300 crypto exchanges and keeps you up to date with the latest news from leading outlets.
CoinCap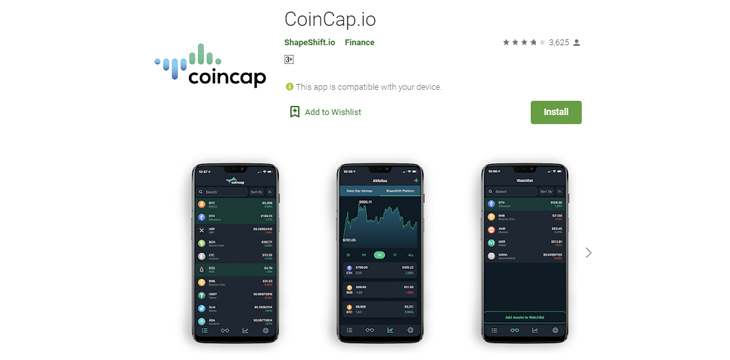 CoinCap is designed to keep you up to date on the status of your crypto with real-time market data and tracking features. The app is quite simple and requires no sign up to use. The app displays the prices of hundreds of cryptos, their market capitalization, supply, traded volume and the changes in the prices. CoinCap sources its data from hundreds of exchanges to give you the most accurate results. Its charts are however not as detailed as some of the portfolio tracking apps.
Tab Trader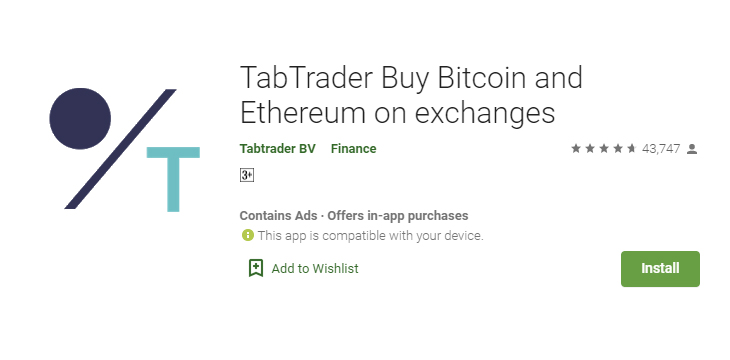 Tab Trader allows you to trade on several crypto exchanges, stay up to date on the latest news and track the market movements all on one platform. The app enables you to buy and sell cryptos easily, offering leverage trading on some cryptos as well. The app also contains several technical indicators which can guide your trading decisions. Tab Trader supports several crypto exchanges including BitMEX, Bitfinex, Binance, Bittrex, Bitstamp, HitBTC, Huobi, Poloniex, KuCoin and Coinbase. The app also curates news articles from leading publications as well as from dedicated sub-reddits.
Gemini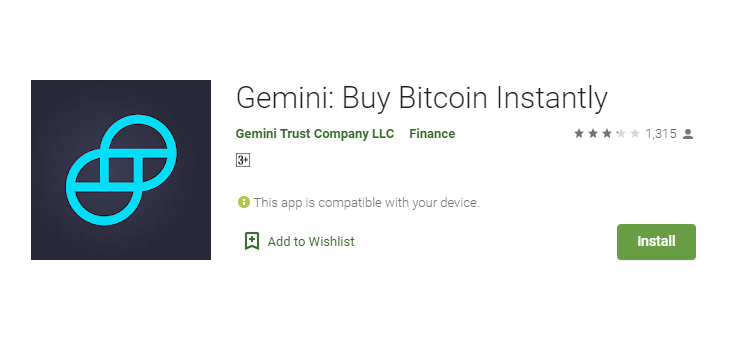 Yet another cryptocurrency exchange, Gemini's app is among the most popular in the crypto industry. The platform is fairly simple to use especially for newbies. However, Gemini sets itself apart from its peers by being one of the well regulated crypto exchanges. The exchange has also been very strict in regards to its security. Gemini however has a smaller selection of cryptos compared to its peers.
BRD Wallet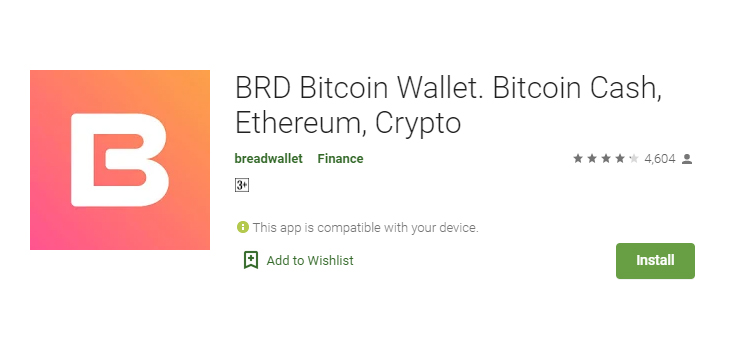 The Bread Wallet is one of the safest crypto wallet apps currently available. The wallet supports BTC, ETH, BCH, and several other ERC20 tokens. The wallet allows you to purchase BTC through your credit card. It also offers a convenient mapping feature that allows you to find all the Bitcoin ATMs in your local area. Unlike many of its peers, BRD Wallet connects directly to the BTC blockchain with no intermediate servers, enhancing security.
Coinomi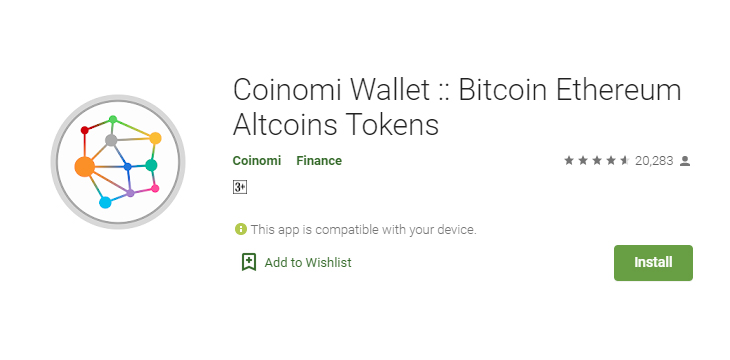 Coinomi Wallet allows you to send and receive over 1,000 cryptocurrencies. The wallet has robust privacy features such as no IP association, no identity linking and no transactions tracking. The wallet also allows you to convert from one crypto to another within the app. Coinomi supports 25 languages and assures its users of superb encryption.
Xapo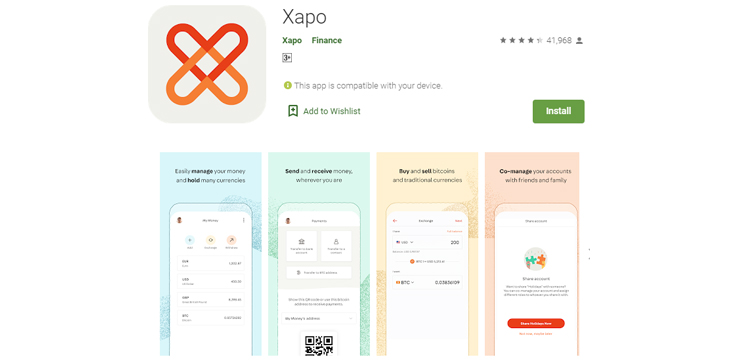 Xapo's institutional business may have been acquired by Coinbase, but its mobile app is one of the most popular crypto wallets in the market. The wallet is renowned for its enhanced security with a 24/7 risk analysis and market-leading proprietary data encryption technology. Xapo also allows you to assign custom access levels to other members. Sending crypto to other Xapo users is free.
To receive the latest CoinGeek.com news, special discounts on CoinGeek Conferences and other inside information direct to your inbox, please sign up for our mailing list.