In what is a rare, time-sensitive window, bitcoin's volatility since September 14, 2018 has been less than that of the most popular indexes from traditional finance sectors.
Bitcoin seems to have found a temporary bottom relative to its incredible bull run that saw bitcoin's price increase more than 1,200% in 2017 alone. 2018, however, has seen a reversal in fortune, as bitcoin started the year in the red and is down over 60% to date.
Bitcoin has been married to volatility ever since the digital currency's inception in 2009, as bubble-like runs have occurred several times in its nearly 10-year life span.
The narrative today, though, tells a different story. In just over a month, bitcoin's price has moved only 0.45%.
Meanwhile, the DOW (DJI), NASDAQ-100 (NDX) and S&P 500 (SPX) indexes have each fallen 3.62%, 5.60% and 7.36% respectively.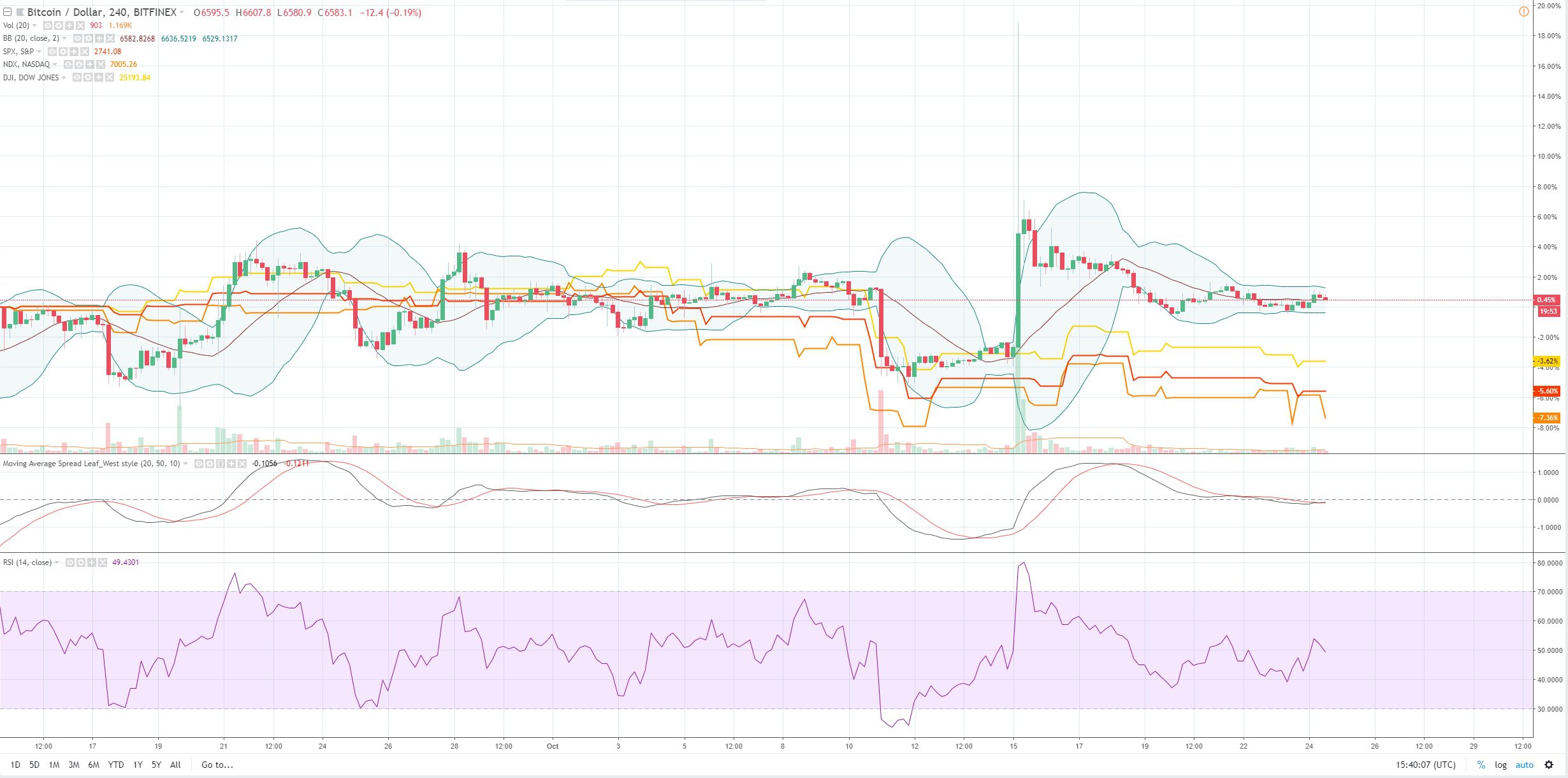 Whereas bitcoin is typically marred by volatility, traditional financial markets are usually much more stable. The change in volatility that both markets have been experiencing may be attributed to bitcoin's retreat from the all-time highs from its most recent bull/bear cycle coupled with the financial market's uncertainty surrounding interest rate hikes and upcoming midterm elections.
Is Bitcoin Tied to Traditional Financial Markets?
Since bitcoin has gained more attention from traditional markets in recent years, many have pointed out that the digital currency's price movements may be correlated to movements in the traditional financial sector. It's important to note that while certain signs point toward their correlation, it is not certain that the two markets are correlated because bitcoin has existed only in a period of consistent gains in the financial sector. In its young existence, bitcoin has not been tested by a wider market recession.