This was an odd week in the crypto markets: The Big Picture story was one of weakness, with all our indices down on the week.
And for the broadest overview of the entire sector, take a look at our Weiss 50 Crypto Index (W50), down 3.35% on the week:
What most market observers may not see, however, is that Bitcoin was the clear culprit, dragging down the market's overall performance.
How do we know? Because when we remove Bitcoin from the index, as we do in our Weiss 50 Crypto Ex-BTC (W50X), we see the rest of the crypto market was down by only 1.1% on the week.
Meanwhile, major altcoins — such as Stellar, XRP, Monero, and Binance Coin — were relatively stronger.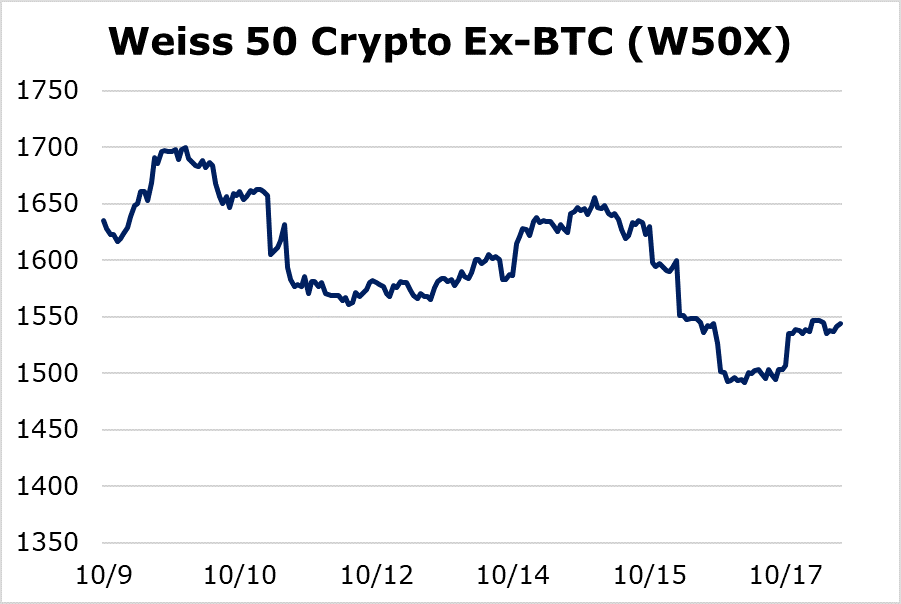 Trouble is, when we look beyond the major altcoins to the mid- and small-cap cryptos, we again see pronounced weakness. Thus …7
The Weiss Mid-Cap Crypto Index (WMC) was down 5.80% on the week, and …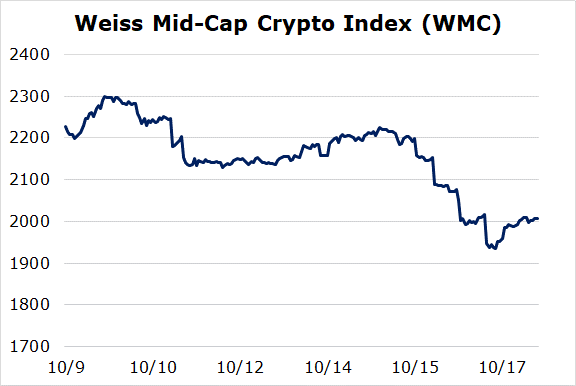 The Weiss Small-Cap Crypto Index (WSC) performed even worse, down 9.25%.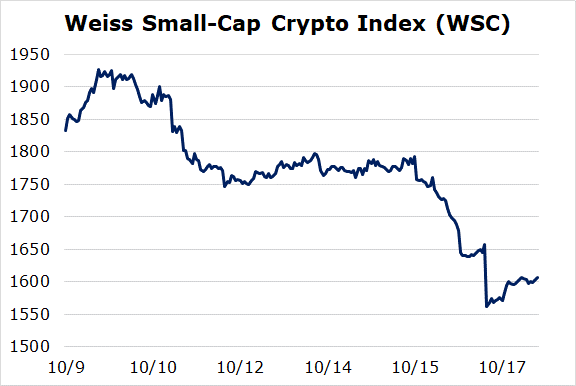 Observers from afar might describe it as "a consolidation phase." But it's more than the standard "retreat-to-the-sidelines" scenario.
Rather, what's also happening is this: Most investors are concentrating on a small number of high-quality cryptos. And they're mostly avoiding virtually all digital assets beyond their favorites.
Moreover, the list of investor favorites is no longer be limited to Bitcoin alone. As this week's activity illustrates, it's becoming increasingly common for the likes of Stellar, XRP, Ethereum, or even Binance Coin to jump into the limelight in any given week.
Despite the market's weakness overall, this could be an encouraging sign, denoting an industry in the process of broadening and maturing.