The world of blockchain is filled with roller coasters and events that make it quite interesting. However, it has become strangely familiar for some developers to remain anonymous while others want recognition even for projects that they might not have created.
The Bitcoin creator, Satoshi Nakamoto, used a pseudonym while working on Bitcoin. He is not alone. However, his anonymity has resulted in many other 'non-genuine' Satoshis to come up claiming that they are the Bitcoin creators. Why did Satoshi and several other crypto figures decide to remain anonymous?
One of the most famous features of Bitcoin is the fact that it never reveals the user's identity. Normally, BTC transactions can never be traced to the owner's real identity. It started with the Bitcoin creator working under a pseudonym and many other developers have followed suit.
The result of these anonymity cases is that a majority of the important figures in the crypto scene are only known by their assumed identities or 'screen names.' A lot of speculation has come up with regards to the reason these crypto leaders decided to maintain secret identities.
It could be that some of them are keeping their identity under wraps to prevent or avoid regulatory or political issues. On the other hand, they might be running away from unwanted attention or recognition. Here are a few notable developers and pioneers who chose the anonymity way.
Bitcoin Creator: Satoshi Nakamoto
Satoshi Nakamoto is always immortalized as the inventor and creator of Bitcoin and blockchain in general. However, his online presence offers scant details about his private life. Since 2011, Nakamoto has remained offline going quiet just three years after publishing Bitcoin's original paper.
He allegedly commented once more in 2014 to deny all speculations about his identity. Nonetheless, it could be highly likely that his account was hacked and maybe he never posted that message himself.
Nakamoto's original paper focuses very little on privacy which is contrary to the popular belief. The paper extensively focuses on trustlessness. Thus, it is not clear why Nakamoto decided to keep his identity anonymous.
Some analysts and commentators speculate that Nakamoto wanted to prevent any legal intervention. On the flip side, maybe he never wanted to be seen as the Bitcoin community's leader. But, the reason behind his anonymity will never be revealed unless he decides to break his silence.
The Inventor of Proof-of-Stake: Sunny King
The creator of Peercoin, Sunny King, will forever be remembered for creating the first crypto to introduce staking features. Staking enables coin holders to earn various rewards, and this system notably became highly influential in recent years. Top ranking cryptocurrencies like Cosmos and Ethereum are implementing the proof-of-stake system currently.
Although Peercoin has lost most of the popularity it once had, King remains highly active in projects like VSYS. In this case, King opened up on his decision to remain anonymous. In an interview in 2013, King said that he used a pseudonym due to fears that a deteriorating political climate would limit his contributions to the crypto world.
Nevertheless, King downplayed that in a later interview in 2018 where he explained that he is anonymous 'just for privacy' and that he is 'an ordinary person like everybody else.'
The Monero Development Team
Monero is one crypto that has a near-total focus on privacy. Where Bitcoin transactions are public but hard to trace, Monero replaces that with transactions that are confidential and invisible to the public. Some of Monero's most important developers ironically are not anonymous. For instance, Riccardo "fluffypony" Spagni is the public face of the project. He goes by his real name and his nickname.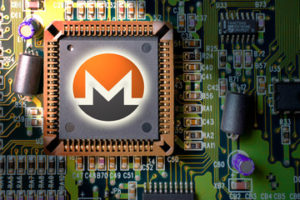 Putting that in mind, Monero majorly relies on an anonymous Core Dev team. Notably, five of the team's seven members are anonymous. Spagni has suggested that this is as a result of lack of acceptance of cryptocurrency in the real world. In 2015, he wrote:
"If an employer Googles a potential candidate's name and finds them linked to some anonymous payments project…it could be potentially disastrous."
The Mimblewimble Wizards: Peverell and Jesudor
Mimblewimble is another project that focuses majorly on privacy. The project was named after a Harry Potter spell and some of these developers go by the character names as an in-joke. A good example is the project's creator who goes by the name "Tom Elvis Jesudor," which was the name given to Voldemort in the book series.
Maybe these pseudonyms are meant to offer some privacy but they sure are good fun. Some drama has surrounded Grin in recent years. Grin is one of the largest Mimblewimble coins. In June, Igno Peverell, Grin's pseudonymous creator, walked away from the project. That attracted comparisons to Nakamoto's abrupt departure from Bitcoin.
Nonetheless, Igno's absence is somehow exaggerated. He apparently plans to return to the project and even briefly returned to the forums in August.
Are Anonymity and Pseudonyms Good or Bad?
The advantages of pseudonyms are quite clear: a majority of the currently biggest crypto innovations may never have come into being if their developers did not have a strategy of working freely. These pseudonyms let developers work on projects without attracting unwanted attention or fearing legal challenges. It is therefore not a coincidence that the privacy coins majorly rely on pseudonymous developers.
On the flip side, pseudonyms result in lack of accountability. Some of the critics say that pseudonyms enable fraudulent and illegal projects to raise funds and later disappear without a trace.
But pseudonyms must never be misunderstood as a tell-tale sign of fraud. The high-effort scams mostly feature fake teams that appear to be real and they even provide impeccable backgrounds. Furthermore, some of the highly anonymous projects have eventually turned out to be legitimate.
Pseudonyms could be soon phased out. Projects like Ripple, Ethereum, and Cardano, rely majorly on organizations made up of many highly public members. All these projects are relentlessly pursuing mainstream recognition status. To achieve that recognition, they must measure up to the same standards that the traditional organizations do.
Maybe, Satoshi Nakamoto-style secrecy is no longer essential.