Constellation Network, a Bay Area-based technology and blockchain company, has signed a working contract with the United States Air Force (USAF). The contract is part of the USAF SBIR Phase I program that: "provides the rails to a solution fully integrated with Air Force constituents".
Benjamin Jorgensen,  Constellation's CEO comments: "While people aren't buying blockchain off of shelves, government organizations have the opportunity to drive innovation.
"The move by the United States Government to work with early-stage businesses and early innovation shows a massive shift by the public sector to be leaders in revolutionizing existing infrastructures by adopting new technologies that protect consumers' privacy, while tackling futuristic visions of the connected world and joining the private sector in the $50B industry of big data."
The impetus
The recent attacks on centralised systems – like those at Equifax, Visa and the IRS – underscore the need for a new approach in handling big data across enterprises and governments. Every large organisation has big data needs and challenges. The USAF is no different.
For Constellation, this contract award could be the first of a series of in-depth partnerships with commercial and government entities to deliver fully integrated and productised blockchain solutions.
What will Constellation Network provide
Constellation's technology will help unlock – in a secure manner – traditionally siloed and non-accessible data and data sources. This is commonly referred to as Multi-Domain Command and Control (MDC2) with the USAF.
Multi-domain, cross-service stakeholders are disbursed, disconnected and complicated. The data created by each domain is either non-accessible or requires significant manpower to handle data forensics, planning, and collection.
Constellation will jumpstart the USAF's current capabilities with a focus on the agile interoperability of both legacy and future data types. According to Constellation, this includes a scalable, secure approach to big data processing while enabling the merging of legacy system data with existing cloud infrastructure data. In effect, Constellation will:
provide decentralised security to USAF data pipelines, with encryption
create audit trails and a live overview of the status of any data source.
"It's a match at the right time with the right partner," agrees Benjamin Diggles, VP of Business Development at Constellation. "The USAF has a multitude of data sources like drones, planes, and satellites that need to be secured. Clean and consolidated data that can be queried instantly is a big need within the defense apparatus."
Enterprise Times: What does this mean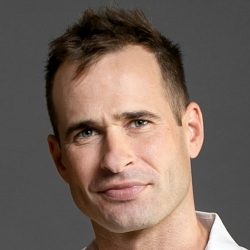 Constellation is attempting to bridge a gap associated with big data – via real-world adoption of blockchain technologies. The relevance – evidenced by the likes of Equifax and others – to enterprises and governments is not in doubt.
What is, are the practical business use cases. More specifically, can blockchain become a practical mechanism to provide decentralised security applied to data pipelines with associated audit trails and a live overview of the status of any data source? In some ways this is akin to what Guardtime has done in Estonia for years.