BTC/USD has clearly broken out on the upside from the channel formation.
Now the price has consolidated into a wedge formation and a break higher could be on the cards.
Price is under the main value area which is represented by the volume profile indicator on the right-hand side of the chart.
Litecoin price is trading in the red in the session by some 1.50%. 
LTC/USD stuck within a narrowing range-block formation, subject to downside risks. 
Price action is capped to the upside at $58 and supported the downside at $54, within tight conditions.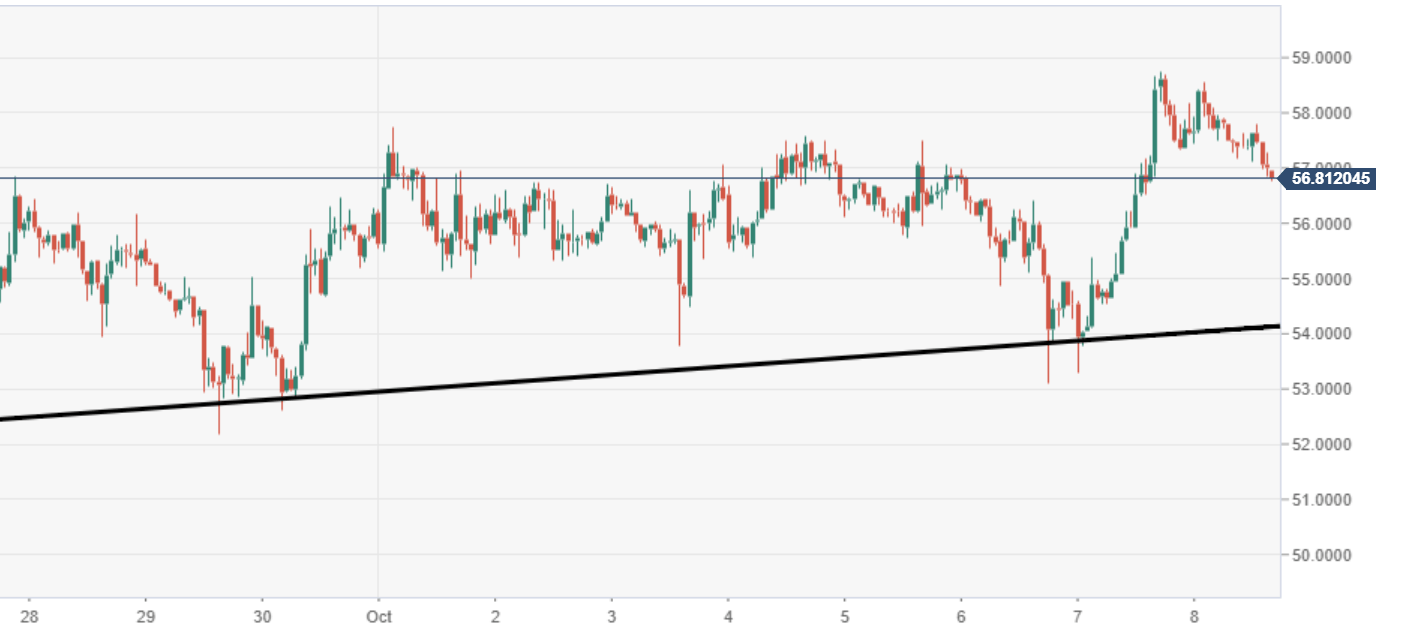 XRP price action is trading up some 0.45% late in the session on Tuesday, as the bullish momentum slows down somewhat. 
The price had been running higher for five consecutive sessions, as life returned back into the market bulls. XRP/USD was trading back at the highest levels seen in around two weeks.